All About Brugmansia & Datura
Species Info
All Brugmansias come from South America. They inhabit different areas, from the tropic coastal regions to the mountainous regions of the Andes.
Growing and Propagation
Everything you need know to propagate and grow Brugmansias for healthy plants that bloom and grow to their maximum potential for your area.
Huanduj
Huanduj Brugmansia
The most comprehensive book on Brugmansia to date. Authored by BGI Registrar Alistair Hay and others.
About BGI Board Members, Advisors, Affiliations
Who We Are
President -  Mike Pettit
Vice President -  Al Maas
Secretary - Patricia Watson
Treasurer - Shaun Douglas
International Registrar for Brugmansia and Datura - Al Maas
Website Manager - Shaun Douglas
Advisory Panel
Al Maas, Edna Murphree, Mike Pettit , Patricia Watson,
Shaun Douglas, Alistair Hay, and Dan Carter
Seed and Pollen Bankers
 Seed and Pollen Banker  - Patricia Watson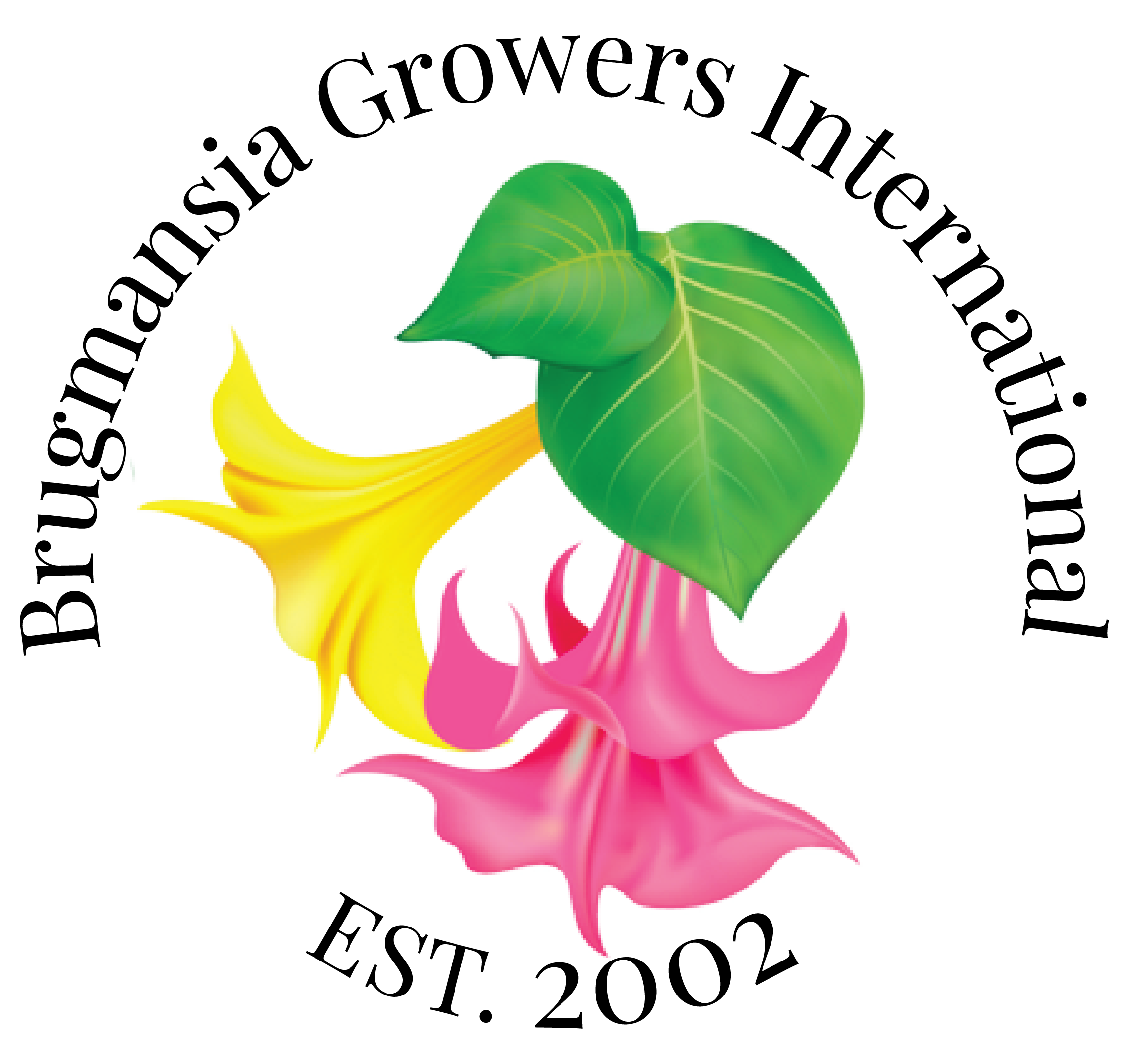 BGI would like to thank our former webmaster, Mary Voss, for her many years of dedication in maintaining our website. Mary served as BGI webmaster from 2002-2017.